Ayumi Okita
Painting / Crafts
Ayumi Okita enrolled in the Kanazawa College of Art Master Course in Crafts in 2018. She graduated from the college's Oil Painting course the same year with her graduate work which used lacquer for a painting themed on life and death as seen in the interweaving of people and nature. She is currently studying the lacquerware techniques of Asia, including Japan, in search of a new form of pictorial expression using lacquer informed by both painting and crafts.
Don't Forget Me
1802 × 1802mm Wood block, linen, lacquer, metal dust
This work is based on the theme of rural communities on the edge of nature in her home prefecture of Okayama, faced with a dwindling population as the times progress. The work compounds the characteristics of lacquer as a "living material" that changes in color and texture with the passage of time, depicting nature and the lives of the people changing with time, and the ongoing cycle of life and death. (Collection of the Kanazawa College of Art)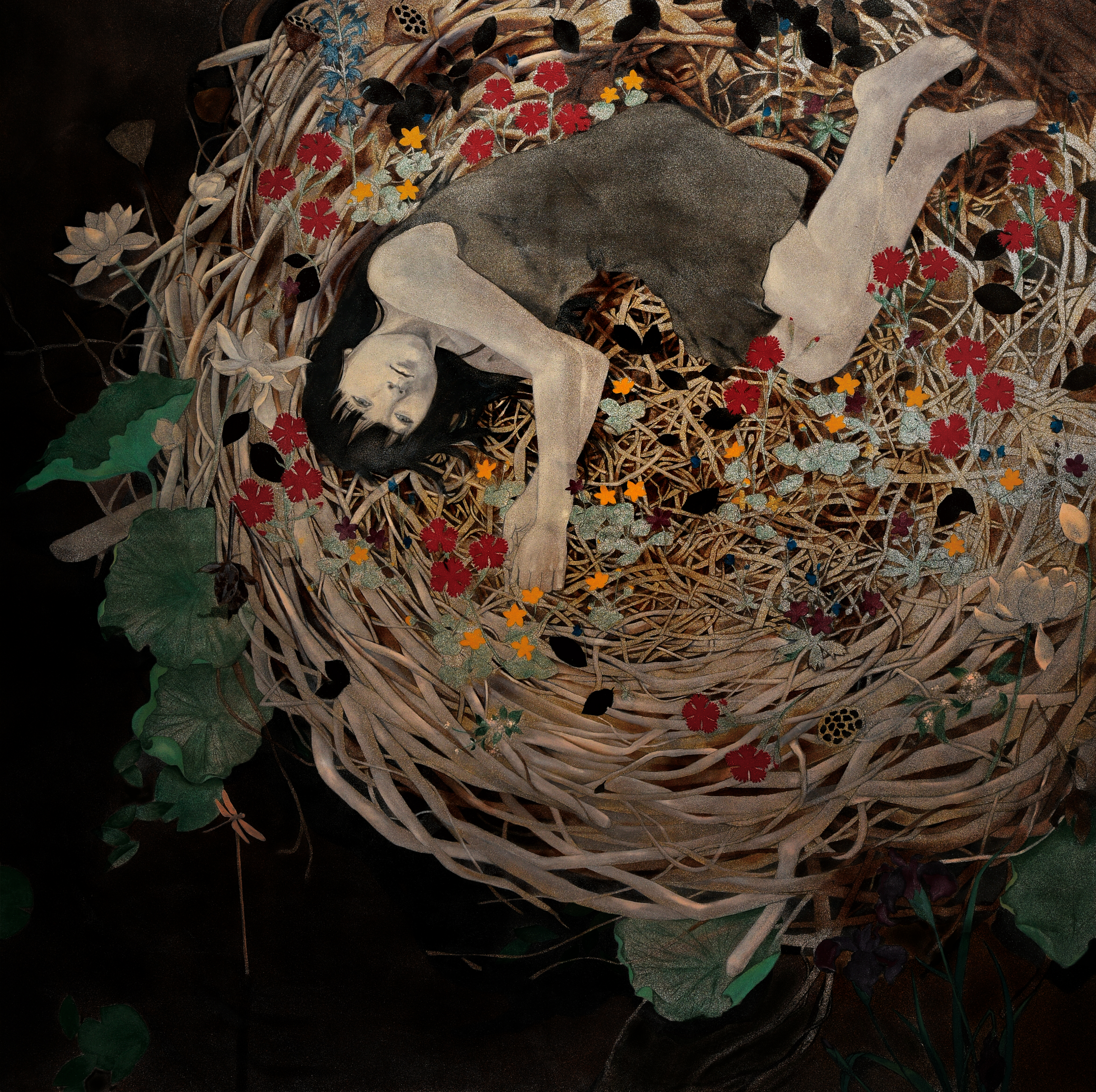 CLOSE
Plant Thoughts
920 x 1363mm Wood block, linen, lacquer, metal dust
This work expresses the spiritual connection that people feel they have with plants, based on the artists belief that "plants have their own feelings and ideas, and are constantly calling to us." The work expresses the true nature of plants beyond their form, through shapeless phenomena such as smudging and blurring through multiple thin layers of lacquer.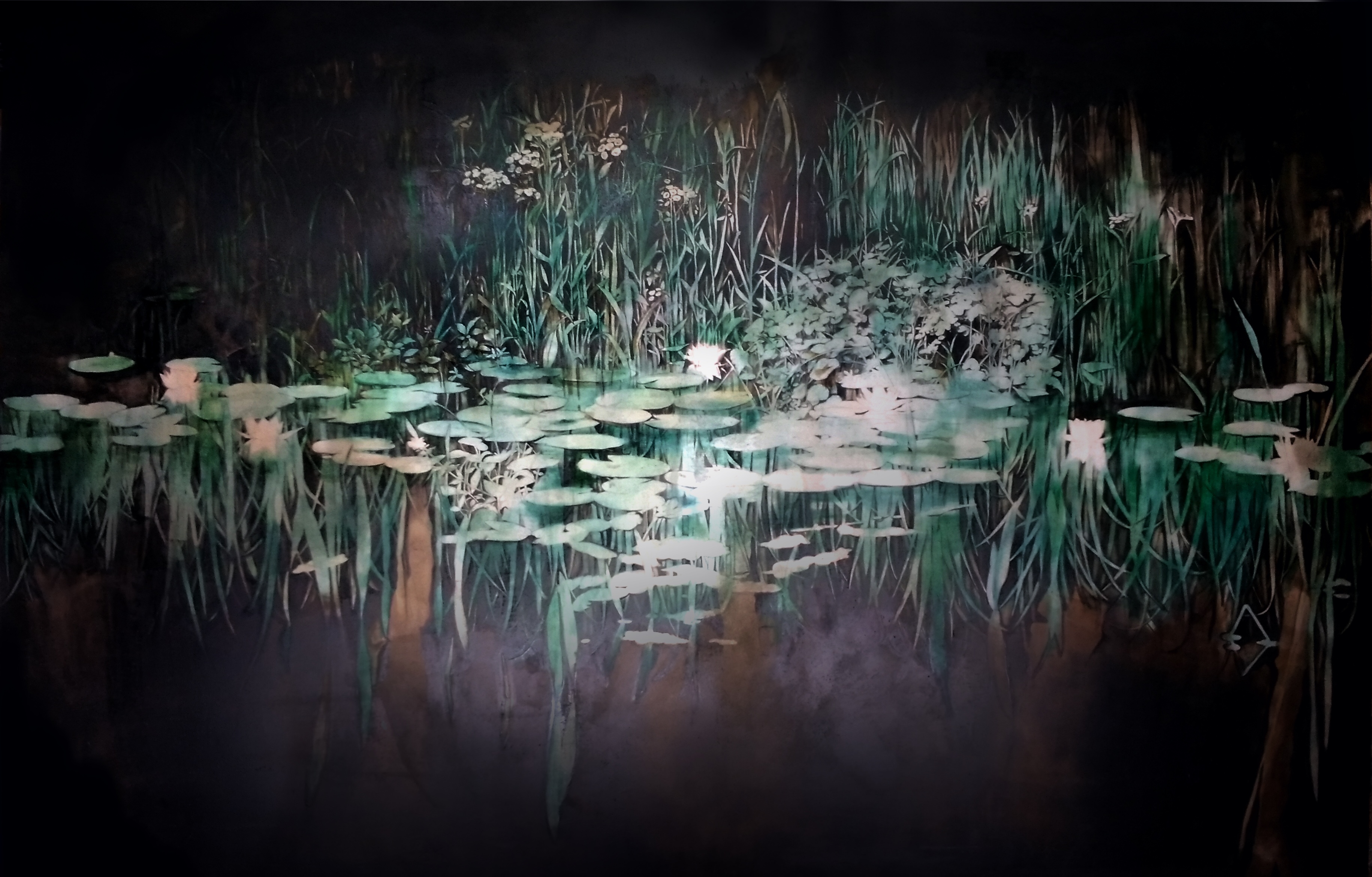 CLOSE
Kaiki (Return)
1800 × 750mm Wood block, linen, lacquer, metal dust
This work depicts a girl floating in a space with a spiritual sense of depth. While time seems to have stopped for this girl, released from the pull of gravity, the intentionally figurative mode expression used also gives a sense of life. The paradox of life present where time has stopped reminds us of our limited nature, but also provides a feeling release from limitation through the changes in the lacquer through the passage of time.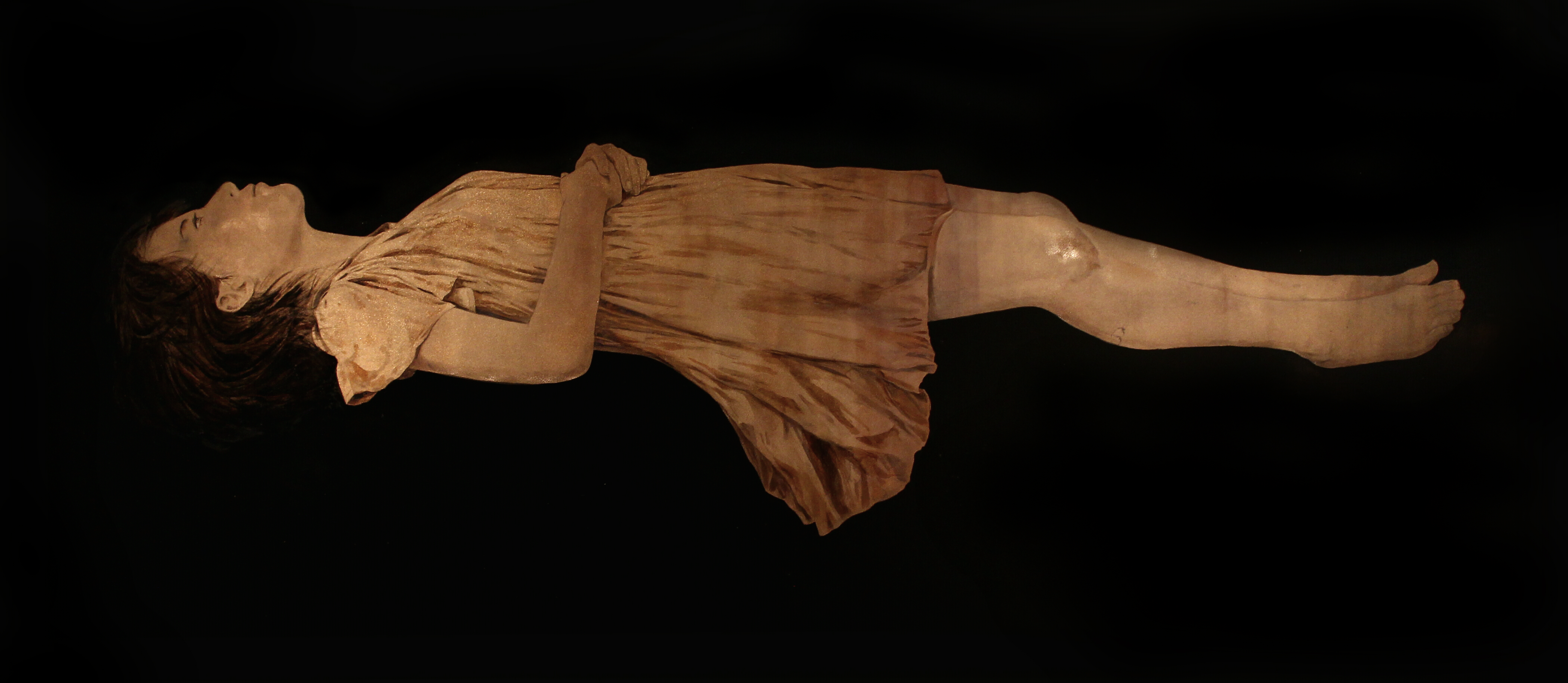 CLOSE