Hiroka Chiba was born in 1993 in Ofunato, Iwate Prefecture.
She is enrolled in the Design Course at Graduate School of Fine Arts, Tokyo University of the Arts.
Her artistic works explore the true nature of things accompanied by cyclicity based on physicality.
She has selected for exhibit at the Tokyo TDC Awards 2014 and 2016, and Tokyo Wonder Wall 2016 and displayed the work at La Folle Journée au Japon 2016. And she is the recipient of the Tokyo Polytechnic University Faculty of Arts Grand Prize.
Her activities are wide ranging.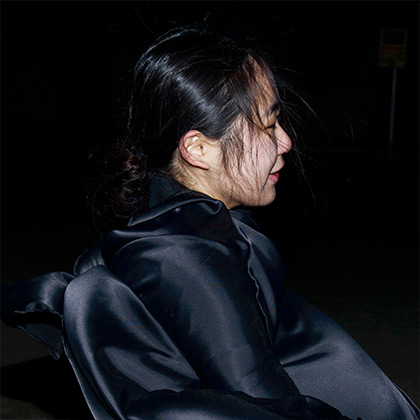 Notate with Nerve
Both composers of music and performers of music use the nerves of their bodies to create sound.
Sound enters the body through the ears and echoes throughout it.
The artist felt that by comparing the music echoing through the body to blood, and expressing the

"blood as music" of 11 composers in graphical notation, then the result would be a more physical and visual mode of expression. The work is comprised of 12 pieces.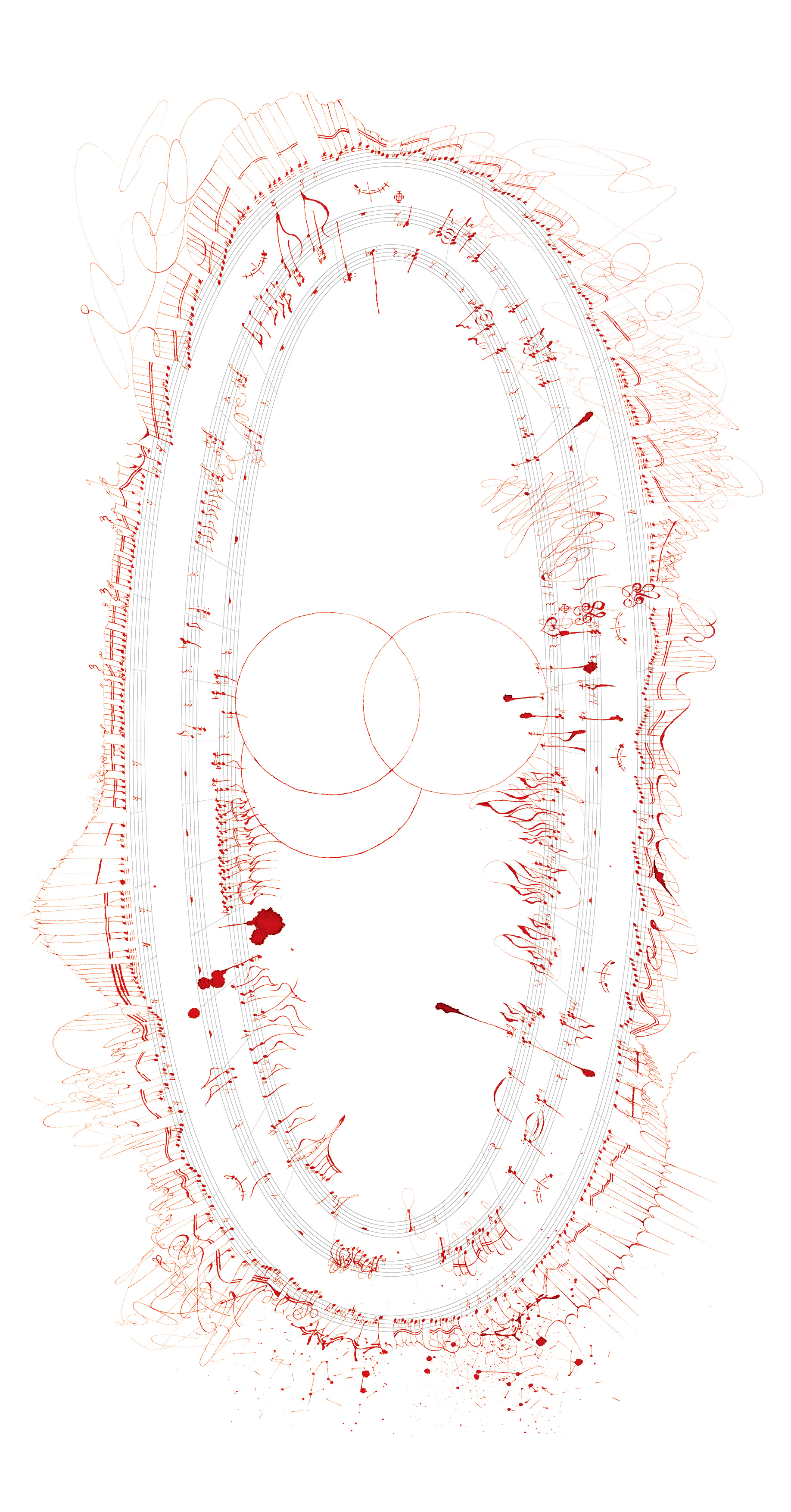 CLOSE
Umi-e Ki Yori (From Tree to Sea)
The subject of this work is the Great East Japan Earthquake. The uninterrupted brush stroke depicts "blue" on a 2450 x 3600 mm canvas.
It represents traces of expression of the major cycle of nature using my entire body. Places where "moras" represented by hiragana letters emerged accidentally from the overlapping lines have been collected.
Quoting poems that speak of the grandeur of nature, a book of poetry was composed combining my own poems of "blue" with "moras."
A solo exhibit was held in my home town.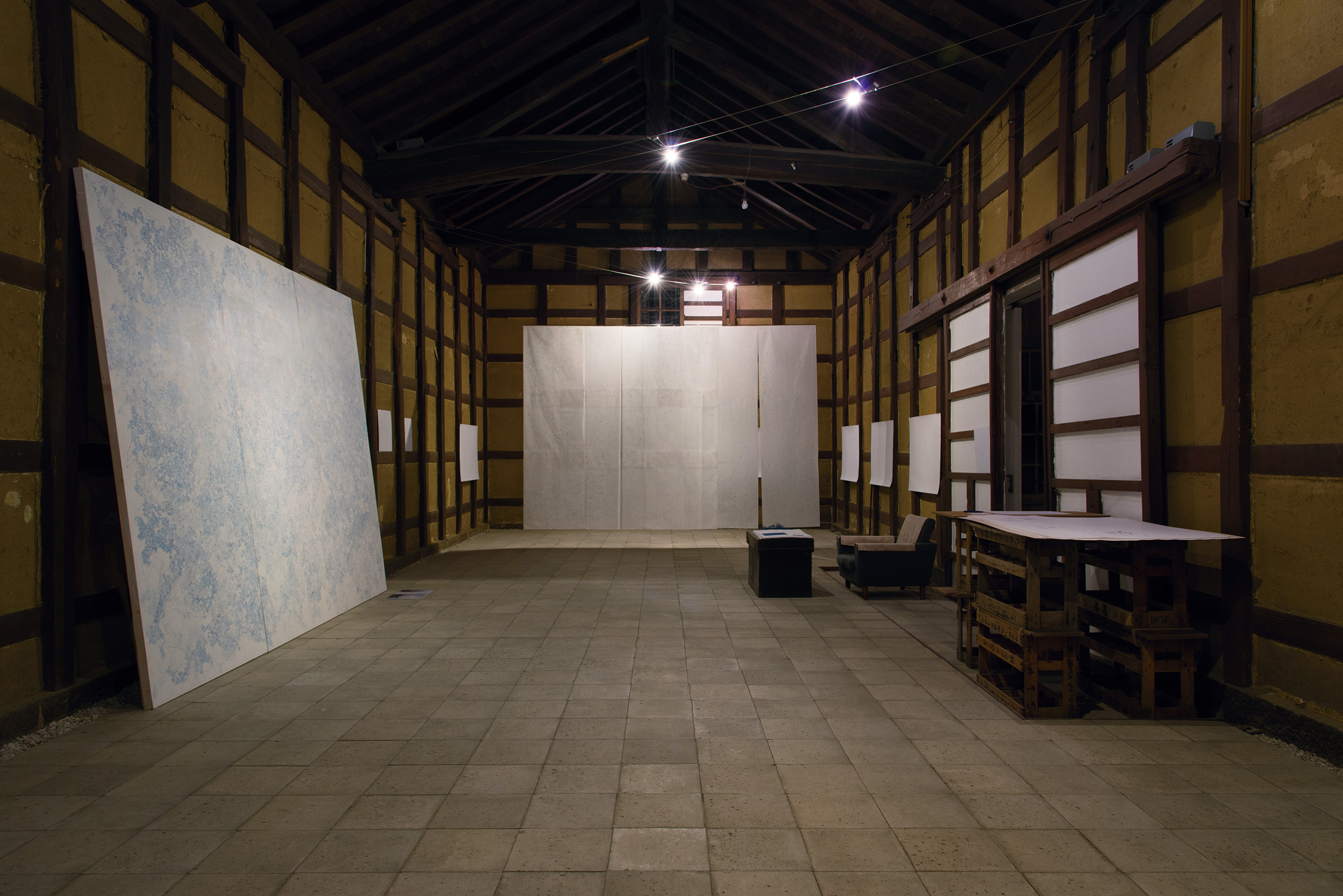 CLOSE
Genetic linkage
This artbook features five seemingly wiggling visual patterns inspired by the chain of the DNA structure.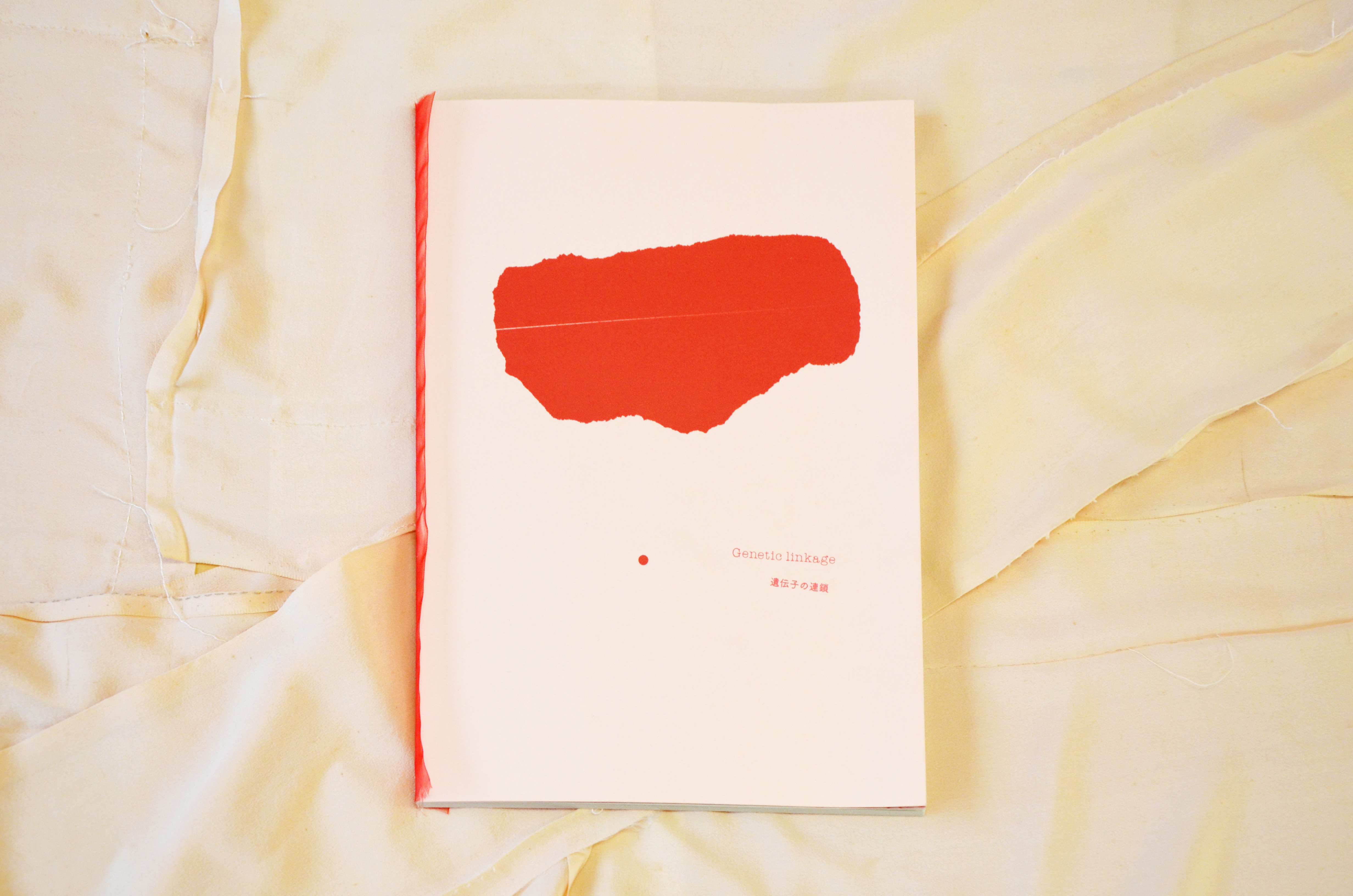 CLOSE