HIROKI YAMAGUCHI
Photography
Hiroki Yamaguchi was born in Tokyo. His artistic endeavors include work for magazines, artist portraits, and documentaries while also gaining experience in radio production, video editing, and magazine and TV production. His specialty is photographs that capture scenes from daily life with a sense of humor. He also emphasizes communication with the subject to capture moments of happiness that arise from the interactions.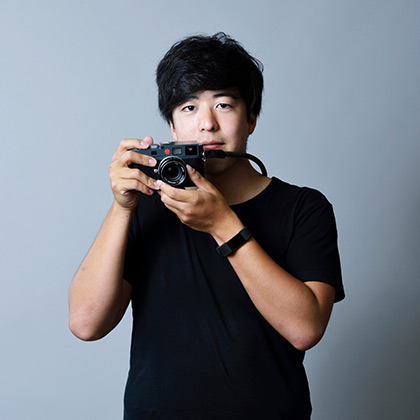 Between the Moon and the Clouds, photo collection
A homeless child, or perhaps a refugee, holds out an umbrella to a happy traveler.
"Here, you can use this", says the child, smiling, handing the umbrella to the traveler, an old man of about 70 years of age.
The scene is an intersection in front of a bank. The man had been sheltering himself from the rain under a slight overhang jutting out from the building as a decoration.
This photograph and others were taken as Yamaguchi wandered through Paris looking for moments of daily life that needed to be recorded for posterity.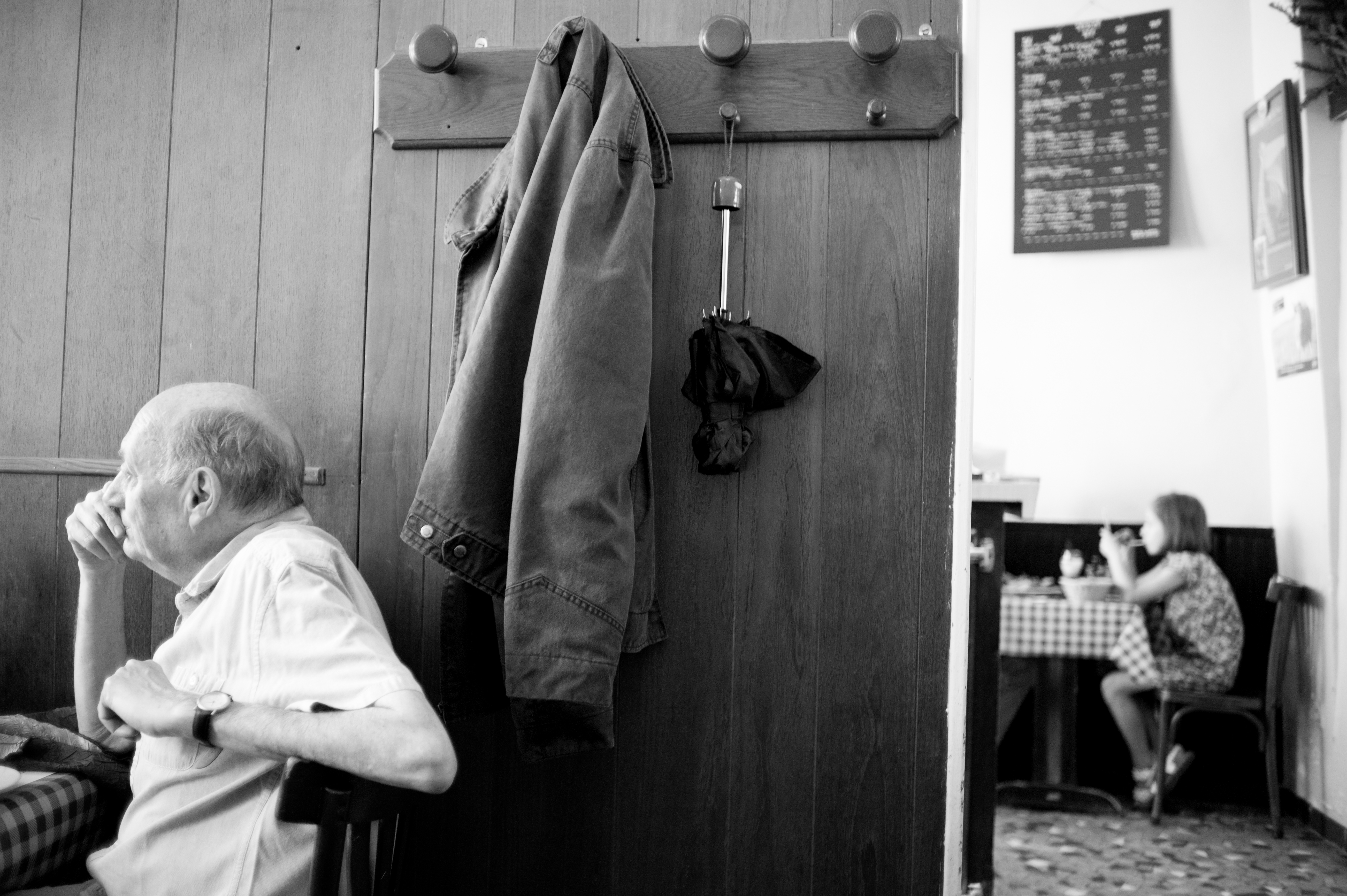 CLOSE