Kazuki Hayamizu
Sculpture
The works of Kazuki Hayamizu attempt to take a new viewpoint for interpretation of the natural and artificial by reorganizing the forms and phenomena of the natural world through a unique approach based on synthesiology. He sees sculpture as representing the universal value of visual arts in his search for new ways to express through sculpture using numerous methods unlimited to any genre.
OFFICIALSITE:https://kazukihayamizu.myportfolio.com/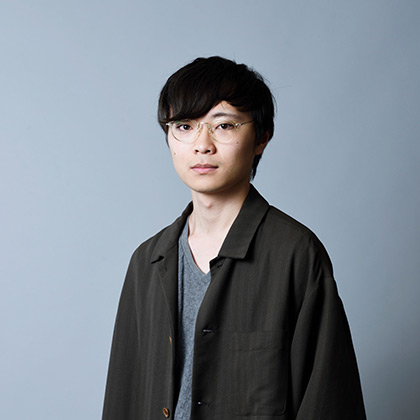 boxed-in blocks
Dividing the interior space of acrylic boxes into a grid, objects of the same shaped have been stacked inside without being glued together to form the structure of these blocks. The way in which the shapes are formed systematically and geometrically under specific conditions is similar to the formation of molecules, minerals, and crystals, and explores the true nature of shapes informed by such systems.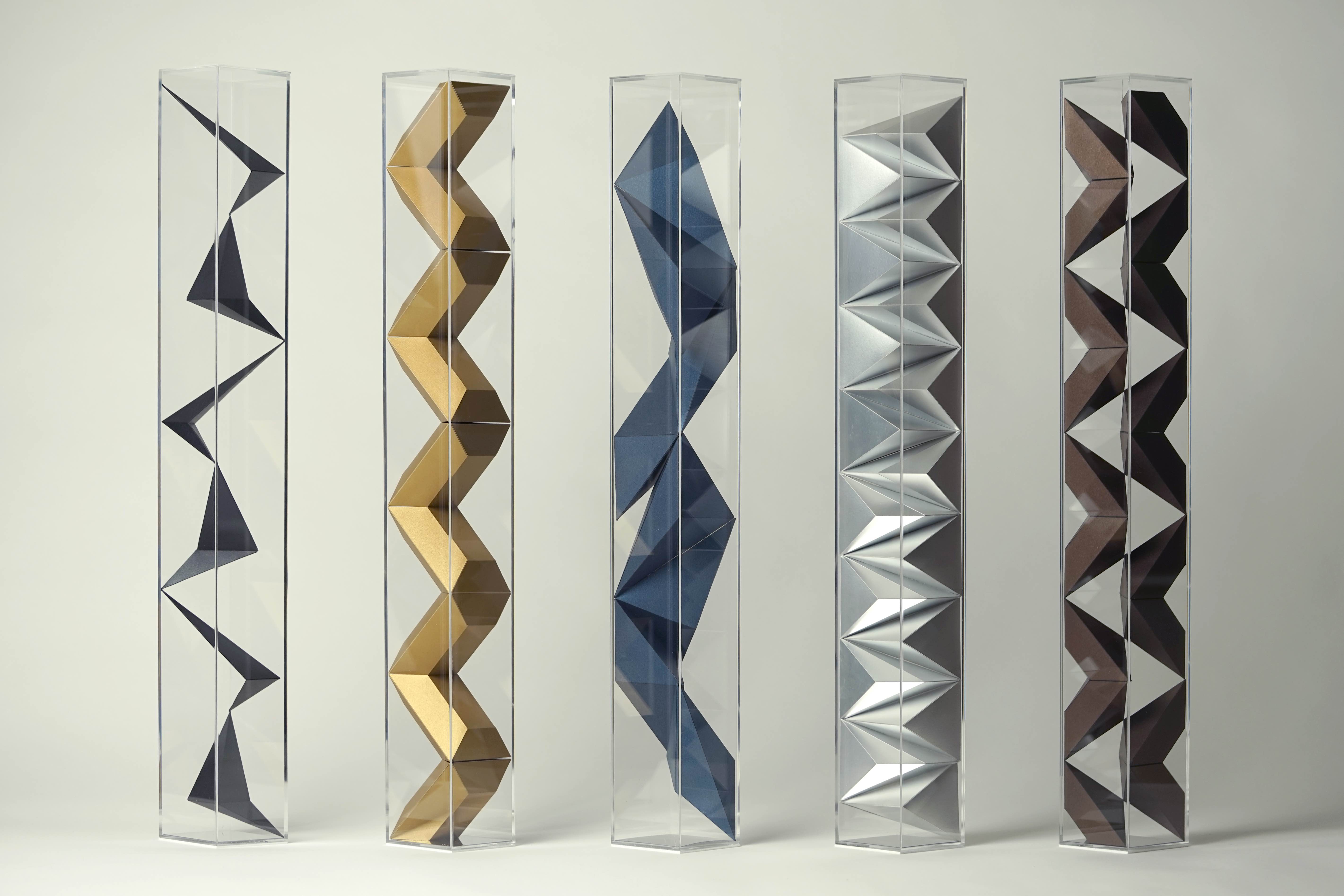 CLOSE
Flicker
This installation arrayed 36 stainless steel plates on an outdoor terrace. The focus was on the rainbow coloration of the oxide film that emerges when stainless steel is heated by scorching it with a burner, as well as the warping of the shape due to thermal expansion. The sky is reflected on the surface of each, presenting a different aspect depending on time and weather.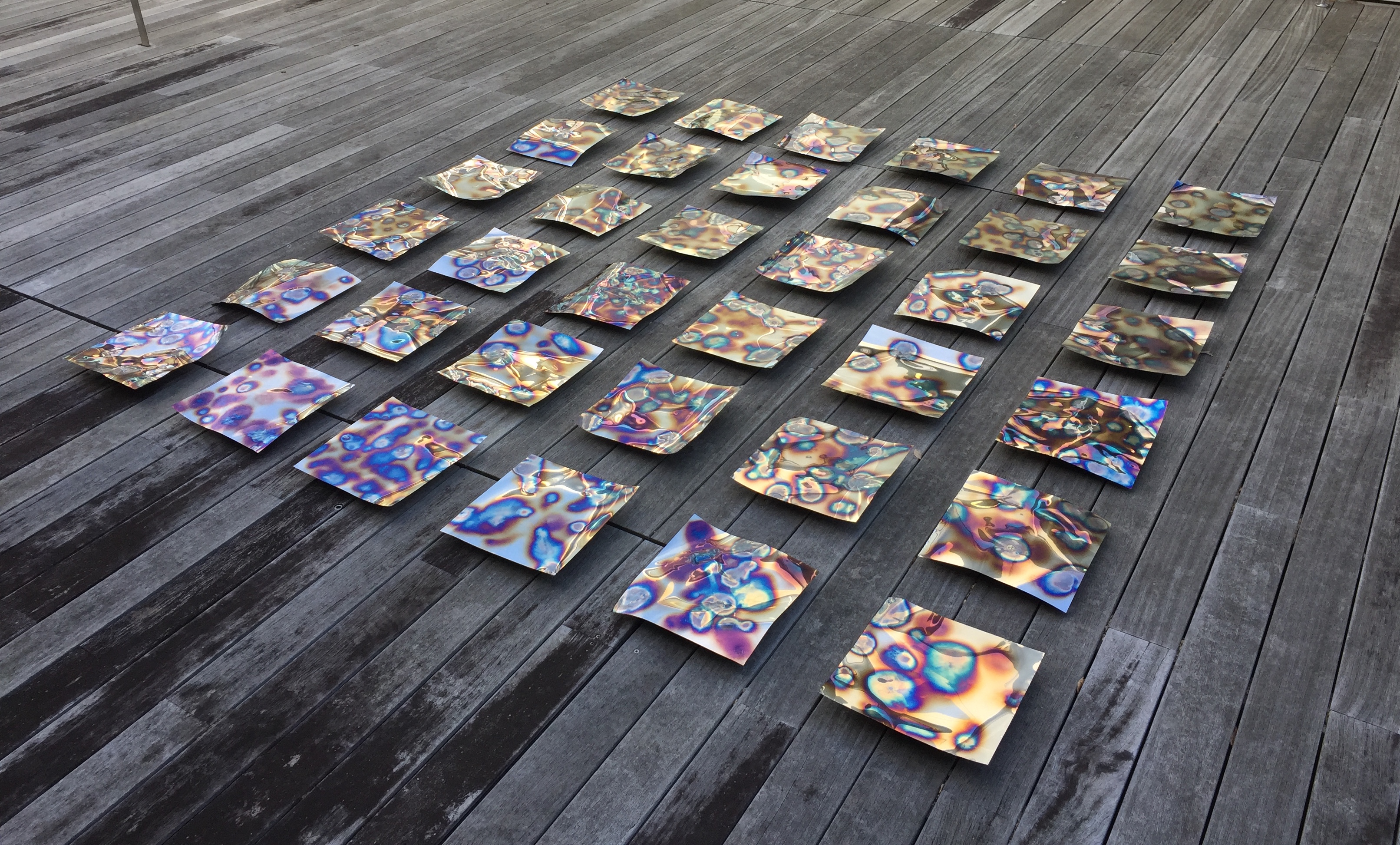 CLOSE
reflection
The sparkling beauty of a butterfly's wings is due to the reflection of light on each tiny scale. This work recreates that structure using Kent paper. While black is understood to be the color that absorbs the most light, the light is still reflected due to the characteristics of the material's surface. Arraying the sheets of Kent paper at slightly different angles visualizes the reflection of light in relative terms, creating an achromatic gradation.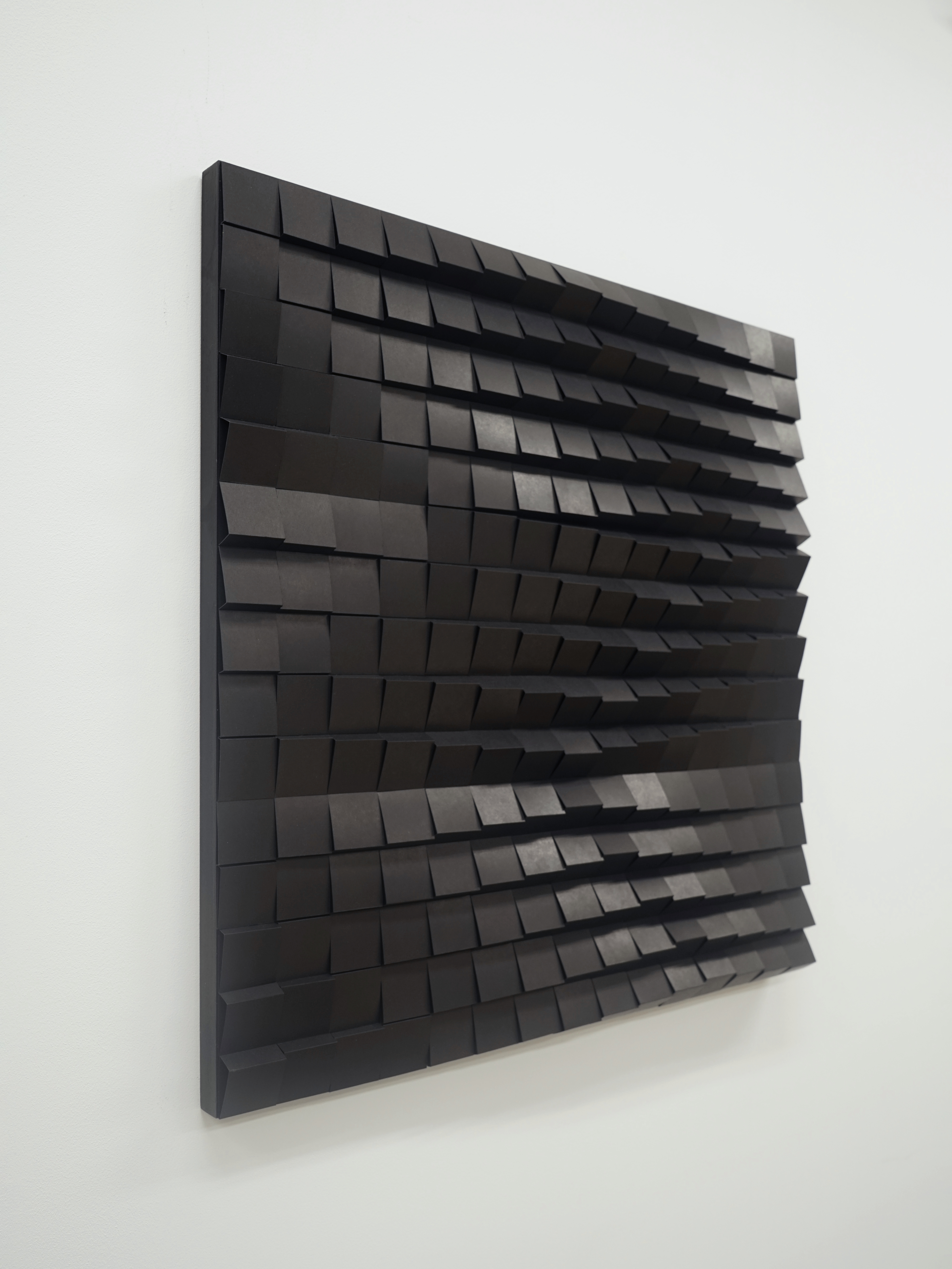 CLOSE