Kazumi Egawa
Technology / Media art / Product Design / Performance
Kazumi Egawa was born in the rural town of Uchinada, Kahoku-gun, Ishikawa Prefecture in 1993 and grew up there, and is currently enrolled at the Graduate School of Interdisciplinary Information Studies, University of Tokyo.

He studies mechanical engineering and brain-computer interfaces while enjoying American style football and surfing.
He also enjoys making things and learning numerous skills by meeting a variety of different people as he attends university.
OFFICIALSITE:http://kazme.info/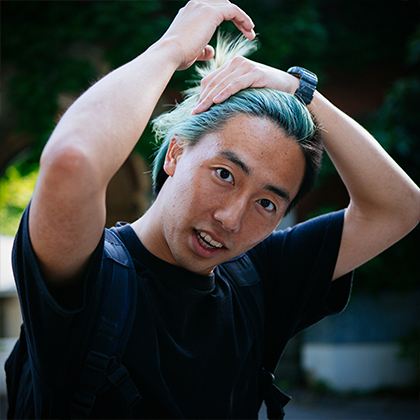 Weather Frogcast
Imagine a future in which weather can be controlled freely. Egawa has recreated such a future so that one can experience in the personal space of an umbrella using the senses of vision, hearing, and touch. This work was exhibited at the "iii Exhibition" of the Media Arts Exhibit hosted by the University of Tokyo in November 2016.
CLOSE