Kenichiro Hiro
Film & Video
Born in Matsumoto, Nagano Prefecture, Kenichiro Hiro began film production in 2012. He graduated from Digital Hollywood Osaka, and has been studying 3DCG and 2D computer graphics and visual effects. He created the feature length film "Beyond the Blue" in 2017 which is being planned for theatrical release in 2019. Also, he has been creating videos for numerous artists as a music video director.
OFFICIALSITE:https://kenichirohiro.amebaownd.com/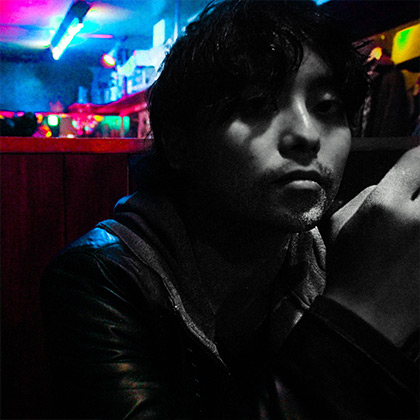 Beyond the Ultramarine movie
Japan / 96 minutes / Color / Stereo / Cinemascope - <Synopsis> In the near future, where it has become possible to receive letters from your future self, Kagari and Yuki are on their way to Tokyo. <Cast> Haruka Imou, Yuki Nakayama, Kaho Seto, Yukari Saito, Allen Ai. 
CLOSE
NAHAVAND『Vandalism』
This song was produced jointly by Masafumi Gotoh AKA Gotch of Asian Kung-Fu Generation, and mabanua of Ovall. This is the music video for "Vandalism, " the first single in 2018, by NAHAVAND, an up and coming artist who has excited the music scene with his original sound that combines rock and hip hop.
CLOSE