Misa Tsuchiya
Painting / Art print
※The information as of December, 2017.
Misa Tsuchiya is in the second year of her Master's degree program in research into printmaking at the Tama Art University Faculty of Art and Design. She creates woodblock prints using the traditional water-based woodblock printing method. Though animals, like people, are living things occupying this planet, one finds that there are many differences from people if one observes their conditions, emotions, form, and behavior. "Animals are fascinating!"
Tsuchiya searches for the intrinsic form and inner world of animals, in addition to their color and shape.
She is an animal love and Amazones of animal woodblock prints.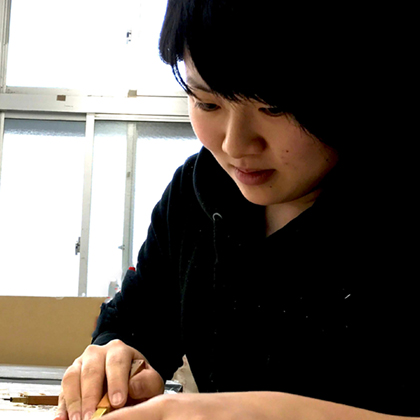 ※The information as of December, 2017.
Beat of Dawn
This work depicts cows as they awake at dawn.
It presents the sequence by which the cows, normally faced downward during the day, notice the break of dawn and look up to face the sun. It echoes the beating of the air, water, land, and countless living things. It is the beginning of a new morning.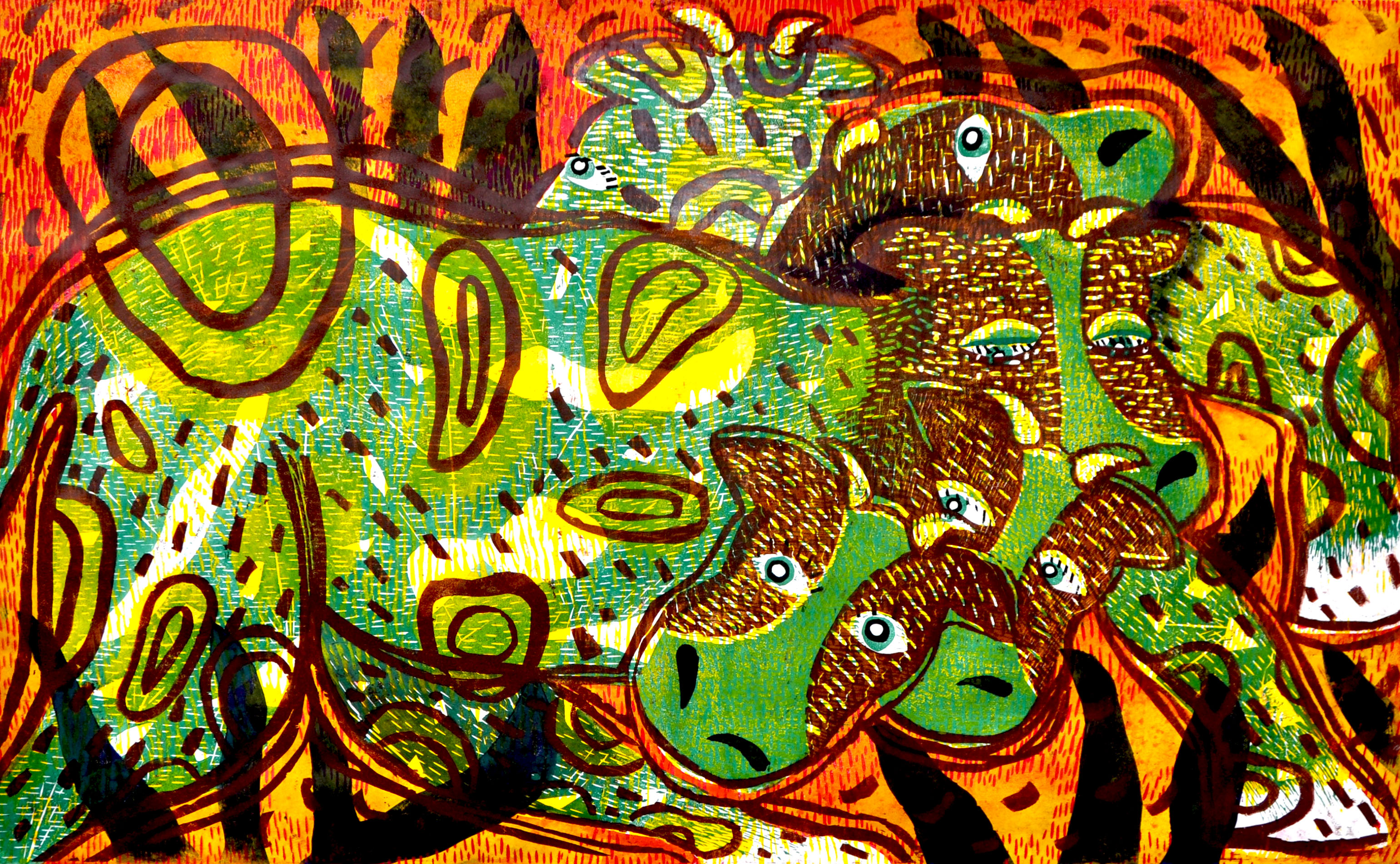 CLOSE
Water bathing
This work depicts elephants playing in the water. Elephants, which love playing in the water, appear happy as they splash water onto their bodies.
Their bodies appear green as they blend in with nature.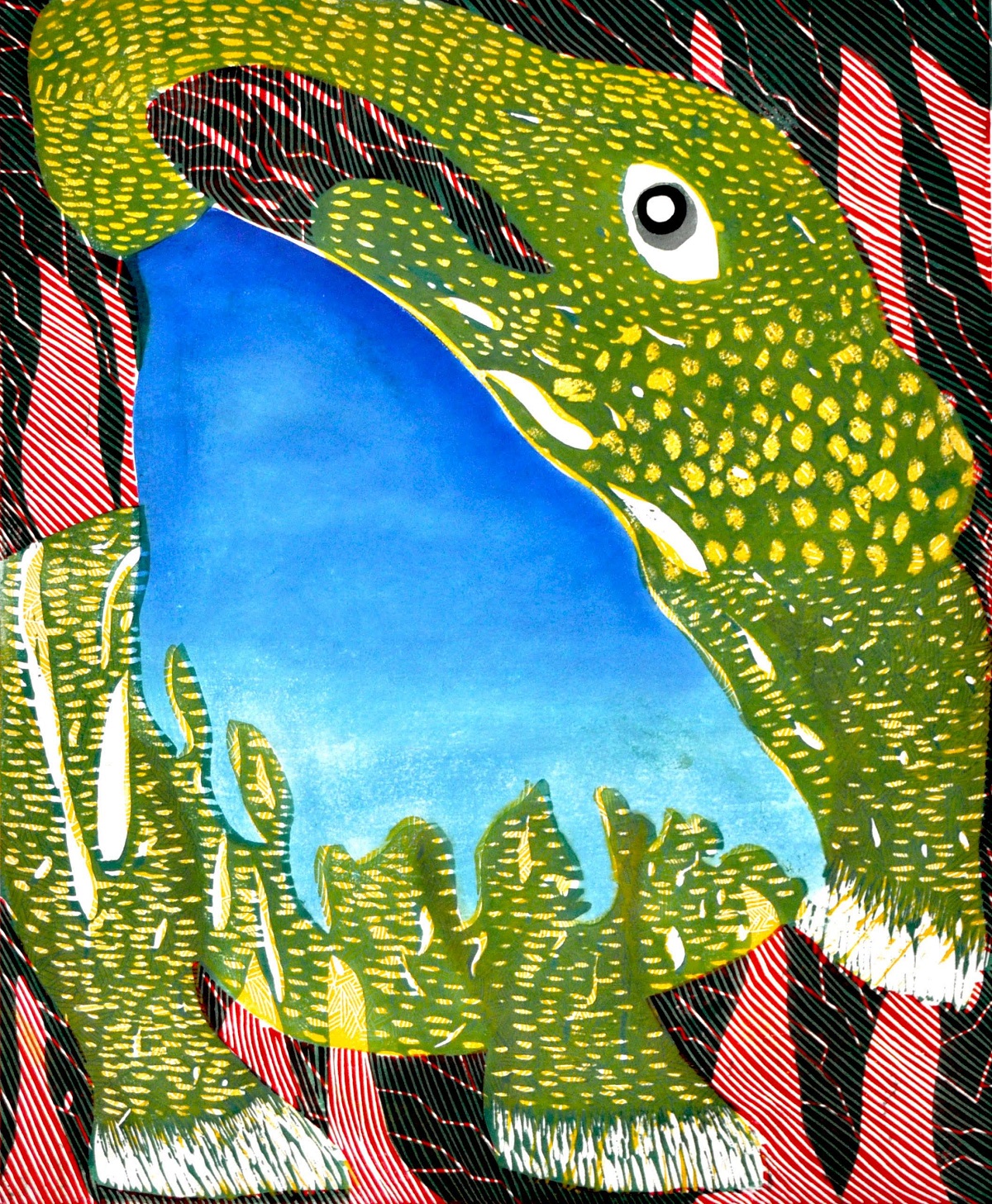 CLOSE
Early Afternoon Wanderings
This work depicts a Thomson's gazelle extending beyond the screen border as it jumps out into the world.
The two faces represented the juxtaposed feelings of nervousness about leaving on the one hand versus the desire to do so.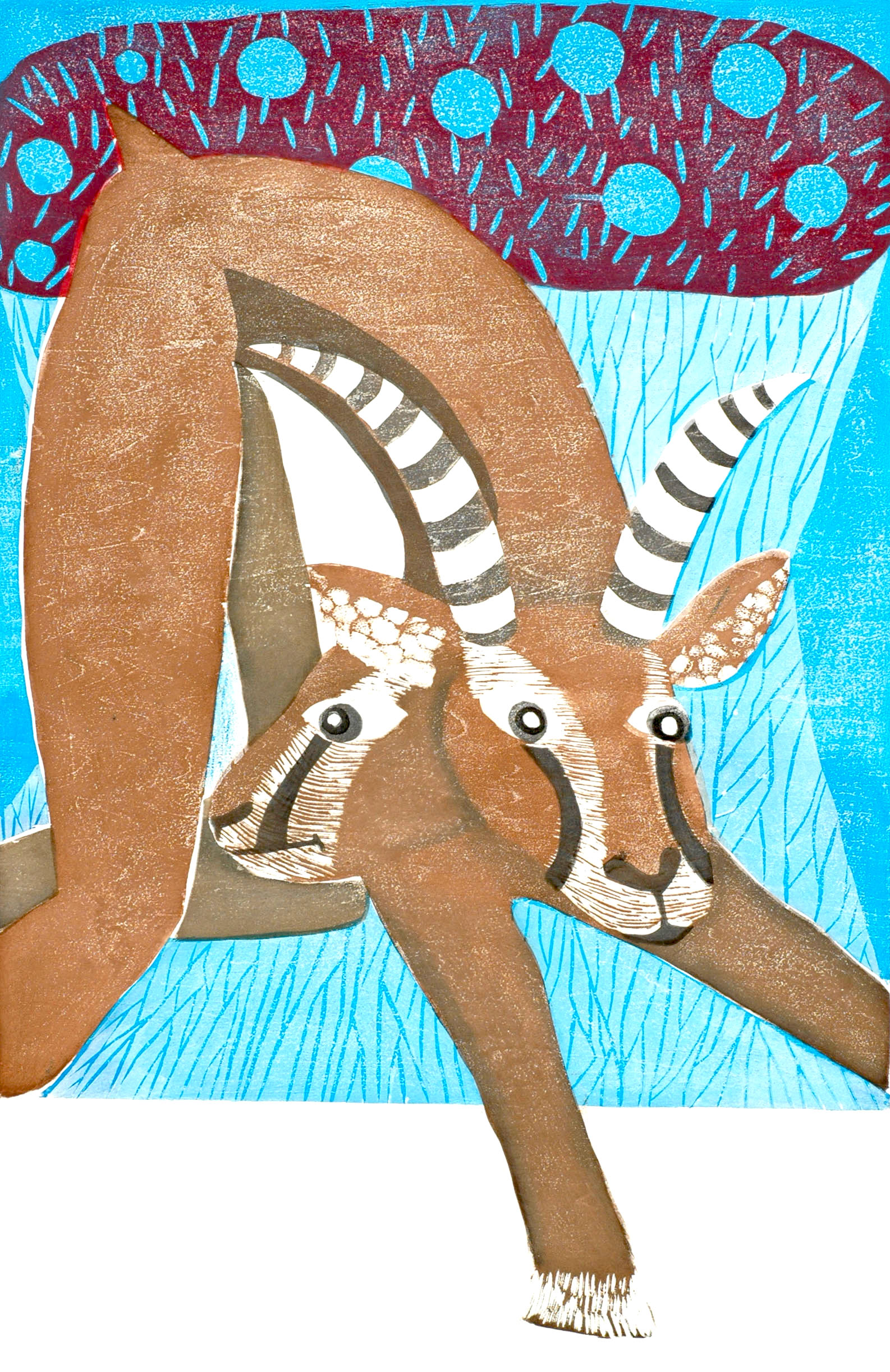 CLOSE