Nana Takamatsu
Film & Video
※The information as of December, 2017.
My dream is to one day be the Akira Ikegami of the comedy world. I'm a comedy journalist, a posh girl artiste, a company president, a YouTuber, a writer, a consultant, a planner at Shoka Sonjuku K. K., a student at the undergraduate research student program at the University of Tokyo III / GSII and a graduate student at the Keio University Graduate School of Media and Governance. I use comedy to communicate about social issues.
[Inquiries] infotaka7@gmail.com
OFFICIALSITE:http://www.shoukasonjuku.com/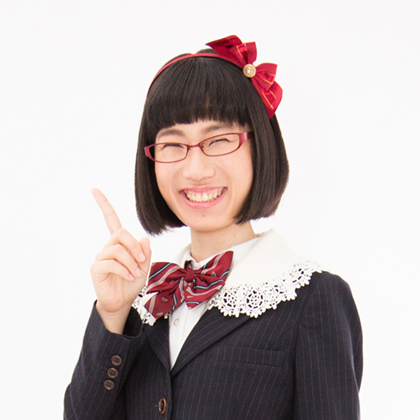 ※The information as of December, 2017.
I hope to bring "Laugh! An Educational Show about Politics" to Japan!
I want people to feel that politics is something relevant to them.
This is what I had in mind when I created "Laugh! An Educational Show about Politics."
My mission is to reform the world through humor, to be like the famous Shoka Sonjuku (松下村塾) school, a school from which emanated many of the leaders of the Meiji period, but for the modern era.
This is why I chose the name "Shoka Sonjuku", but with the first character changed to the Chinese character for "laugh", for my company.
There you will find plenty of exciting and thrilling content that will make society feel relevant to you.
CLOSE
Escape University (Dasshutsu Daigaku) [We rented out a whole university to host a live action escape game!]
A live action escape game in a privately reserved university? Solve the mystery to escape!
This will be the most interesting university introduction in Japan.
Here you will find a quiz exemplifying the university awaiting you in the laboratory.
It's a variety quiz show that seeks to uncover the untapped fascination of university research. This show will satisfy the curiosity of high school students who are not sure what to do next, and viewers who want to experience the cutting edge research in Japan.
CLOSE