Natsumi COMOTO
Product Design
Born in Kyoto in 1994, Natsumi Comoto is enrolled in the Design Course at the Faculty of Fine Arts, Tokyo University of the Arts. She explores the role of furniture as a tool for evoking emotions based on the universal value intrinsic to nature. Her stance is to take a seamless design approach that goes beyond both art and design, and studies design focusing on individual materials from a multi-genre viewpoint.
OFFICIALSITE:http://www.comotoand.com/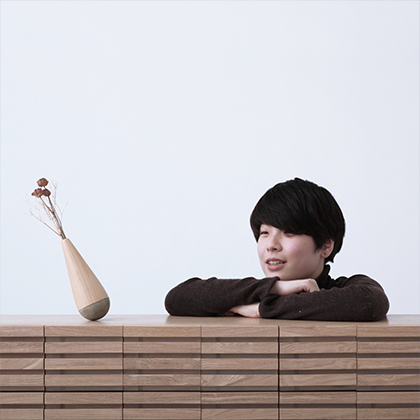 Tutti, Concerto for Furniture - to musical symbols -
The Tutti furniture series is based on a theme of actual musical symbols. The form and function of each piece represents the shape and purpose or musical meaning of its musical symbol. Shown from the left, the Turn Shelf, Fermata Chair, and Natural Table can be seen. (In Italian, "tutti" is the opposite of solo, and means the ensemble of all players.)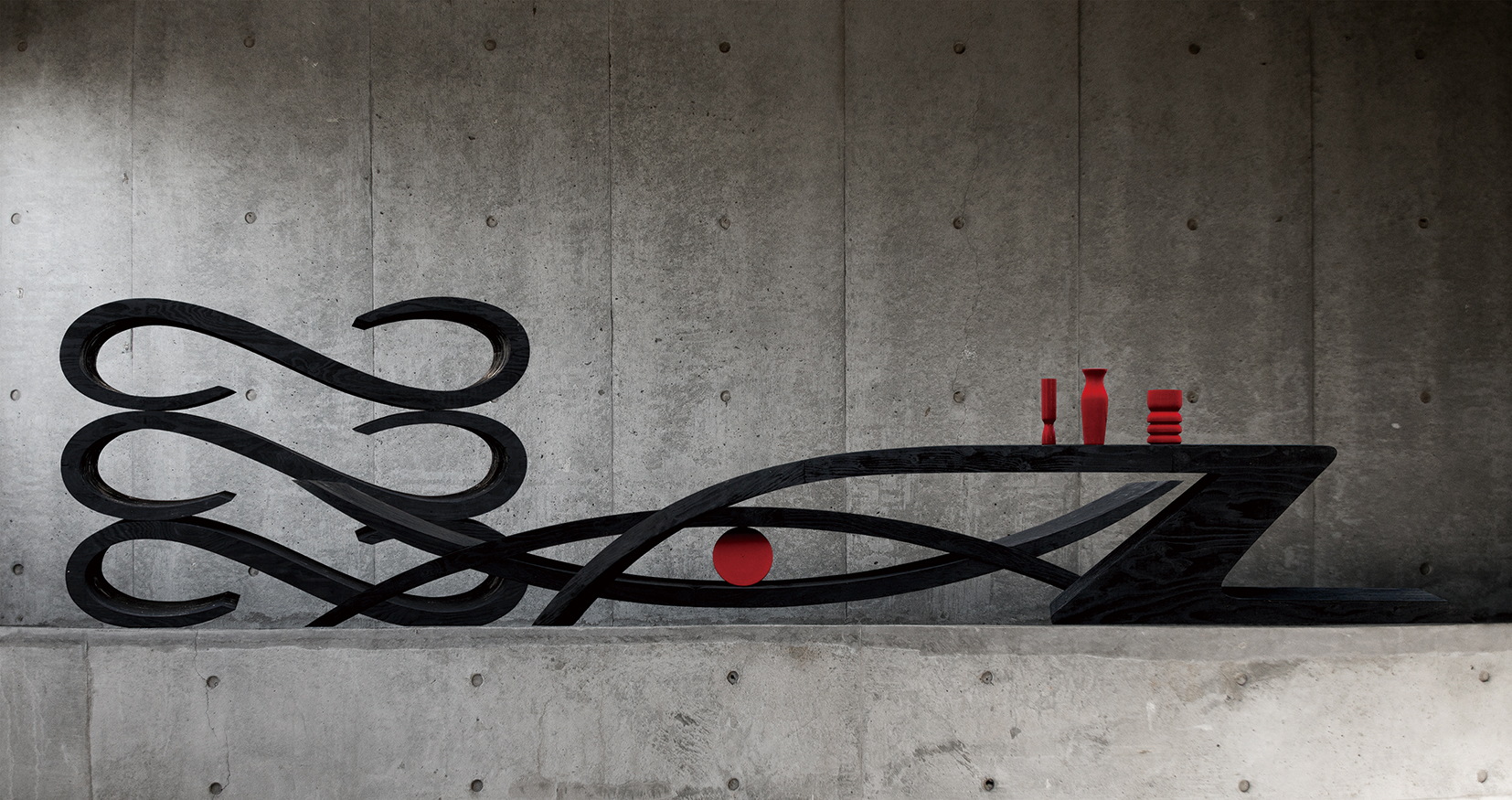 CLOSE
MORBIDA
This wooden pendant lamp was inspired by the beauty of light phenomena and the changes in shape that occur when stretching elastic fabric. The perception of each lamp is altered by placing objects of different shapes and materials within the lampshades. ("Morbida" means "soft" in Italian.)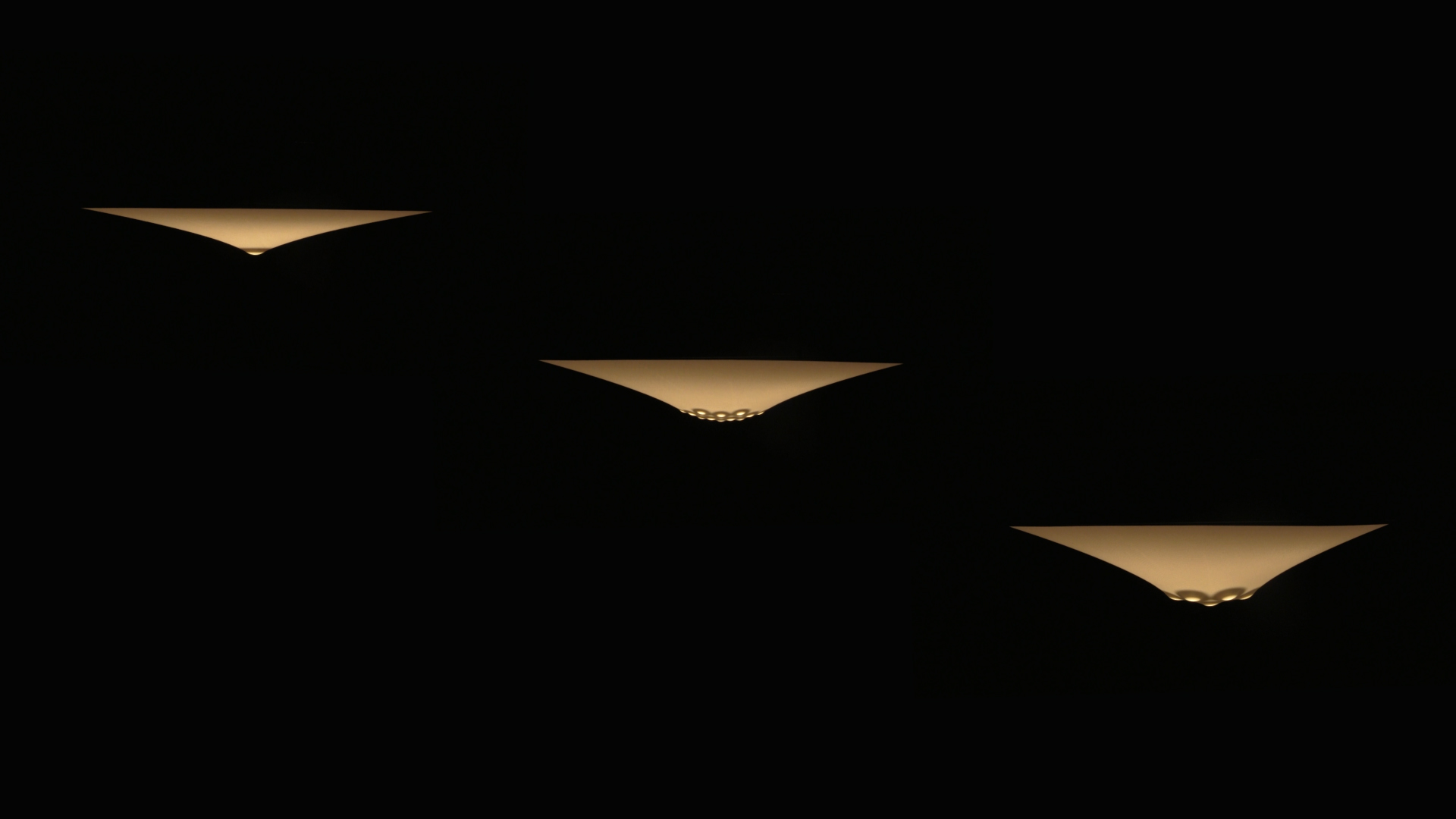 CLOSE
WOBBLE VASE
This flower vase is designed so that it always returns to a vertical position no matter how often it is knocked down, much like a daruma doll.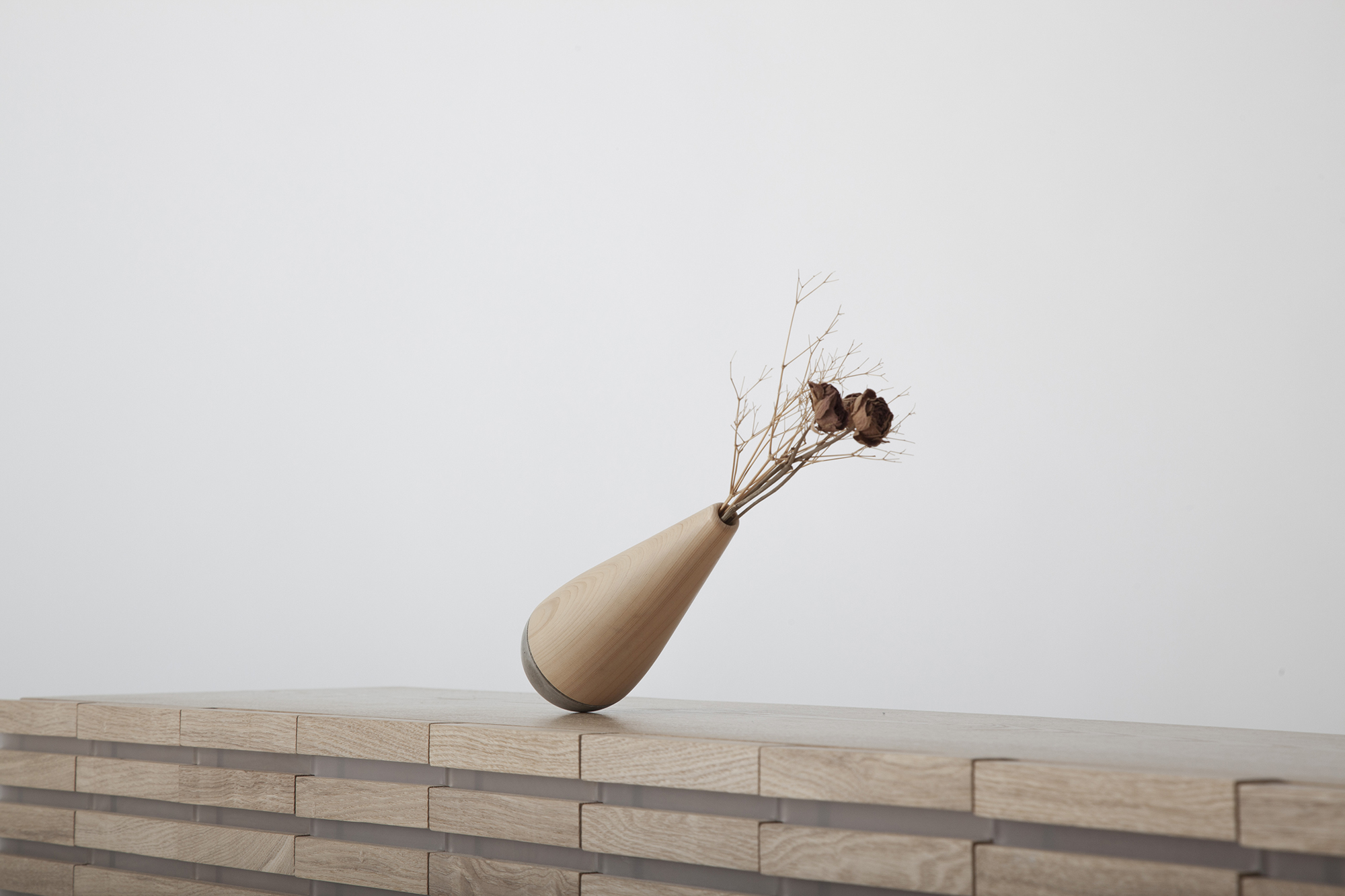 CLOSE