UMMMI.
Film & Video / Photography / Novels
Ummmi's film works primarily approach themes of love, gender, personal history, and society. Her past accolades include CAF Art Award Teiya Iwabuchi Award, selection as a Young Prospective to the Image Forum Festival, and the Centre Georges Pompidou Official Film Festival Hors Pistes Tokyo.


OFFICIALSITE:http://www.ummmi.net/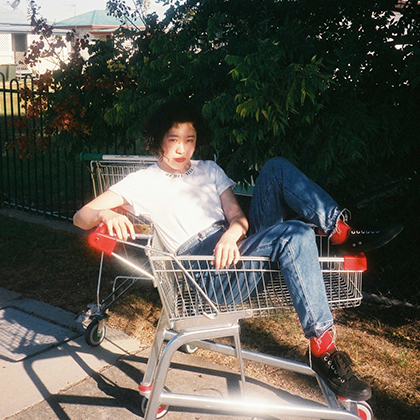 Disgraced Heaven
Conditions compel a young couple to move to a new town. As the young man and woman look out the car window at their new community, they are shocked by the many strange people they see, and wonder what sort of place they have moved to. Eventually they enter a Chinese restaurant, where the story unfolds. This is a story about a disgraced heaven, a lone utopia in the midst of hell, that exists only for the worthless.
CLOSE
The Garden Apartment
In Ummmi's first feature film, Hikari has just become pregnant with her live-in boyfriend Taro. Financial issues arise as both have been living off part time jobs since graduating university. Meanwhile, Taro has secretly been relying on support from his Aunt Kyoko. However, Aunt Kyoko has been a borderline alcoholic since her husband died young, and she says many strange things. This melodrama depicts one night as love begins to fall apart.


CLOSE