Hikari Tachino
Product Design
※The information as of December, 2017.
Hikari Tachino engages in artwork design using origami methodology while carrying out research in design psychology.
She won the Gold Prize in the 2017 ASPaC Awards and produced the packaging for the 20th anniversary release of Xylitol Gum.
She also works to break new ground using the knowledge from her background in cognitive psychology.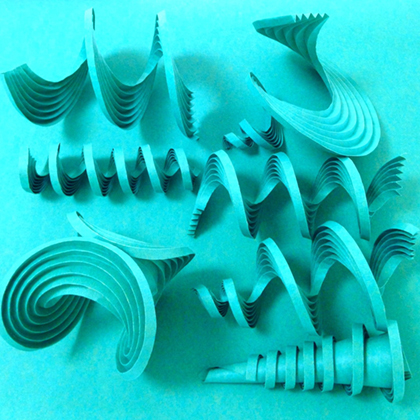 ※The information as of December, 2017.
ORIGAMI BAG
This design applies origami structures to the handle of the handbag. It was awarded the Gold Prize of the Asia Students Package Design Competition (ASPaC Awards 2016). It was also covered in the Asahi Shimbun newspaper and the March 2017 issue of Nikkei Design. (The Asahi Shimbun Digital: http: //www.asahi.com/articles/photo/AS20170116004507.html )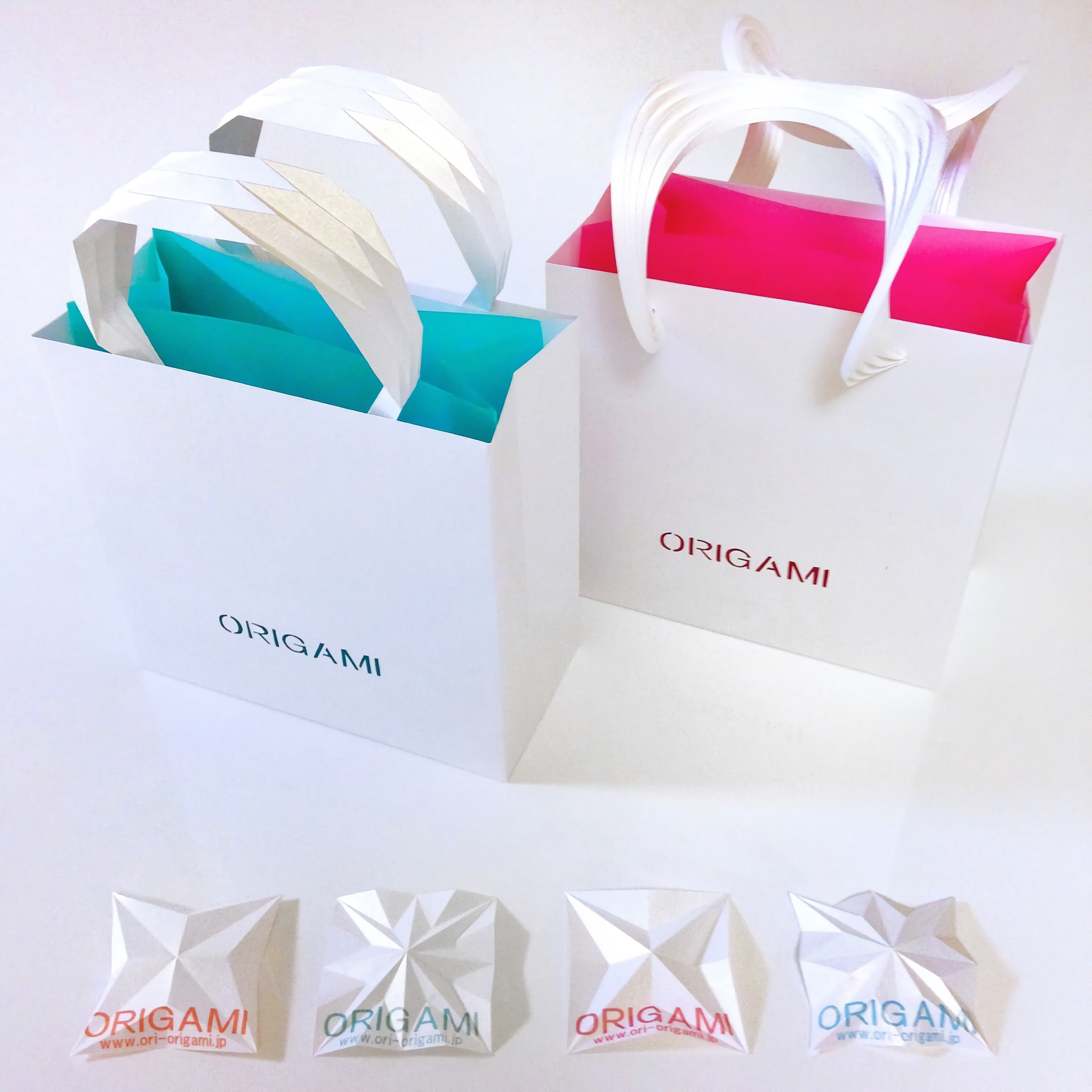 CLOSE
Kururin-round and round
Origami work using an arrangement of the technique of folding in concentric circles. The concentric circle folding method uses curved folds to form a donut shaped paper into a saddle shaped surface. It is said that the existence of this shape is yet to be solved mathematically.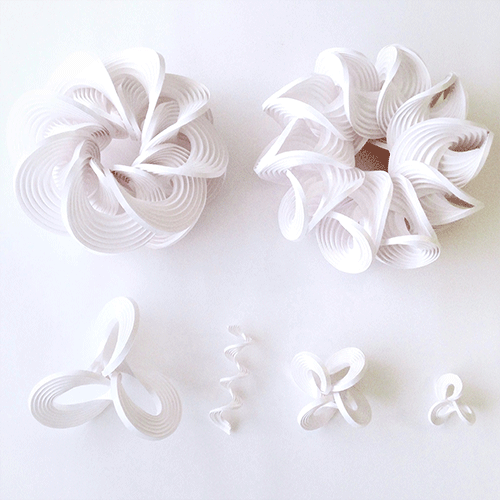 CLOSE
Japanese Rock Garden (Karesansui)
This work recreates the rippled sand patterns of Japanese rock gardens in origami. The work won the Incentive Award for Poster Presentation at the International Conference on Mathematical Modeling and Applications 2016.
CLOSE