Shoko Kitamoto
Painting / Art print
Shoko Kitamoto works in printmaking using primarily the mezzotint method of chalcography based on themes from her own memories and experiences.
She also experiments with using a variety of other artistic methods such as collage and watercolor in search of a form of expression that is both classical and truly original.
She is currently in the second year of her Master's degree program in printmaking at the Tama Art University Faculty of Art and Design.
OFFICIALSITE:https://shokokitamoto.tumblr.com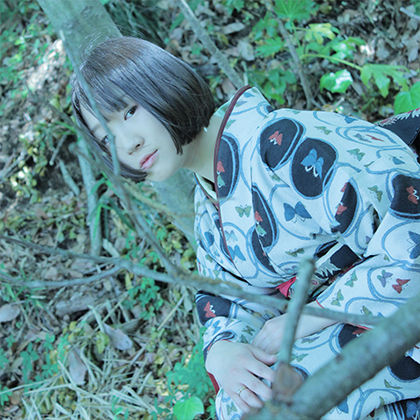 Encounter
This work depicts all of the people the artist has met since she was born as a school of sardines to express the intersection of meetings and partings.
(technique: mezzotint, collage / size: 727×600×3 mm)

CLOSE
KRAKEN
This work depicts the legendary kraken, monster of the sea, representing the force which dispels the artist's inner conflicts, stress, and causes of her creative blocks while working.
(technique: mezzotint, collage, watercolor / size: 727×727×2 mm)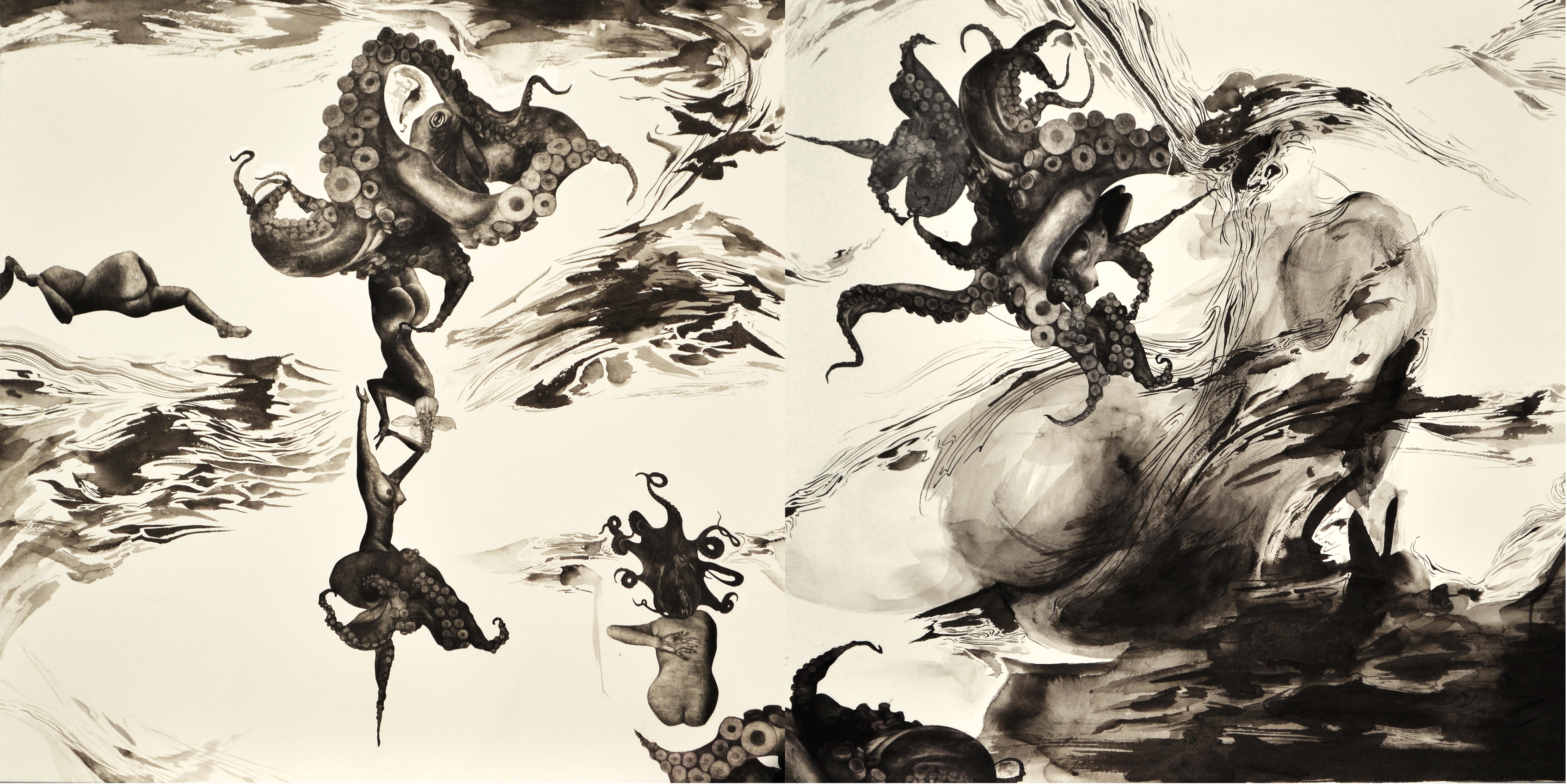 CLOSE
pietà
A goldfish and girl facing each other in a space of stillness and silence. This work questions what it means to face one's self.
(technique: mezzotint / size: 450×450 mm)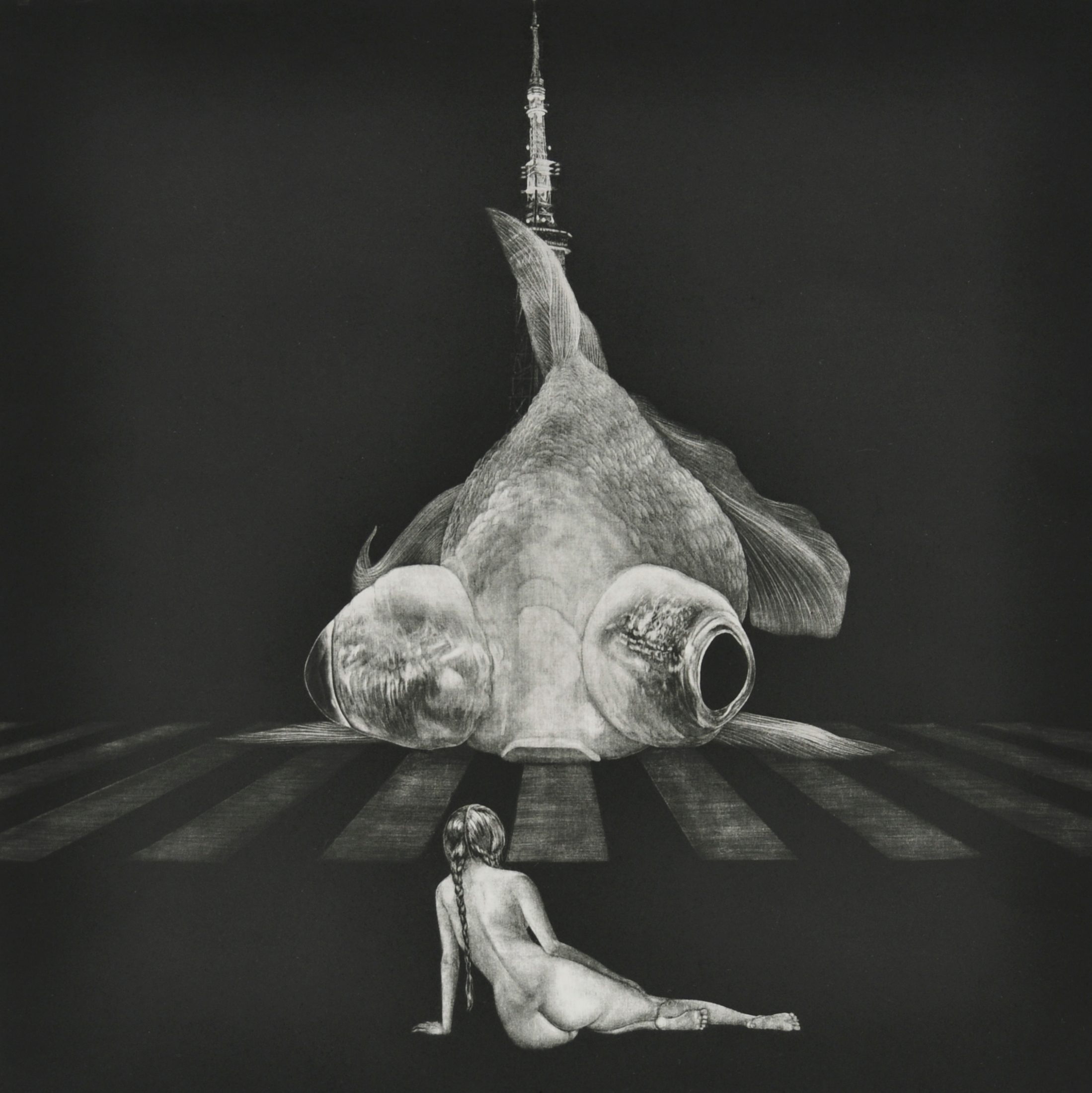 CLOSE